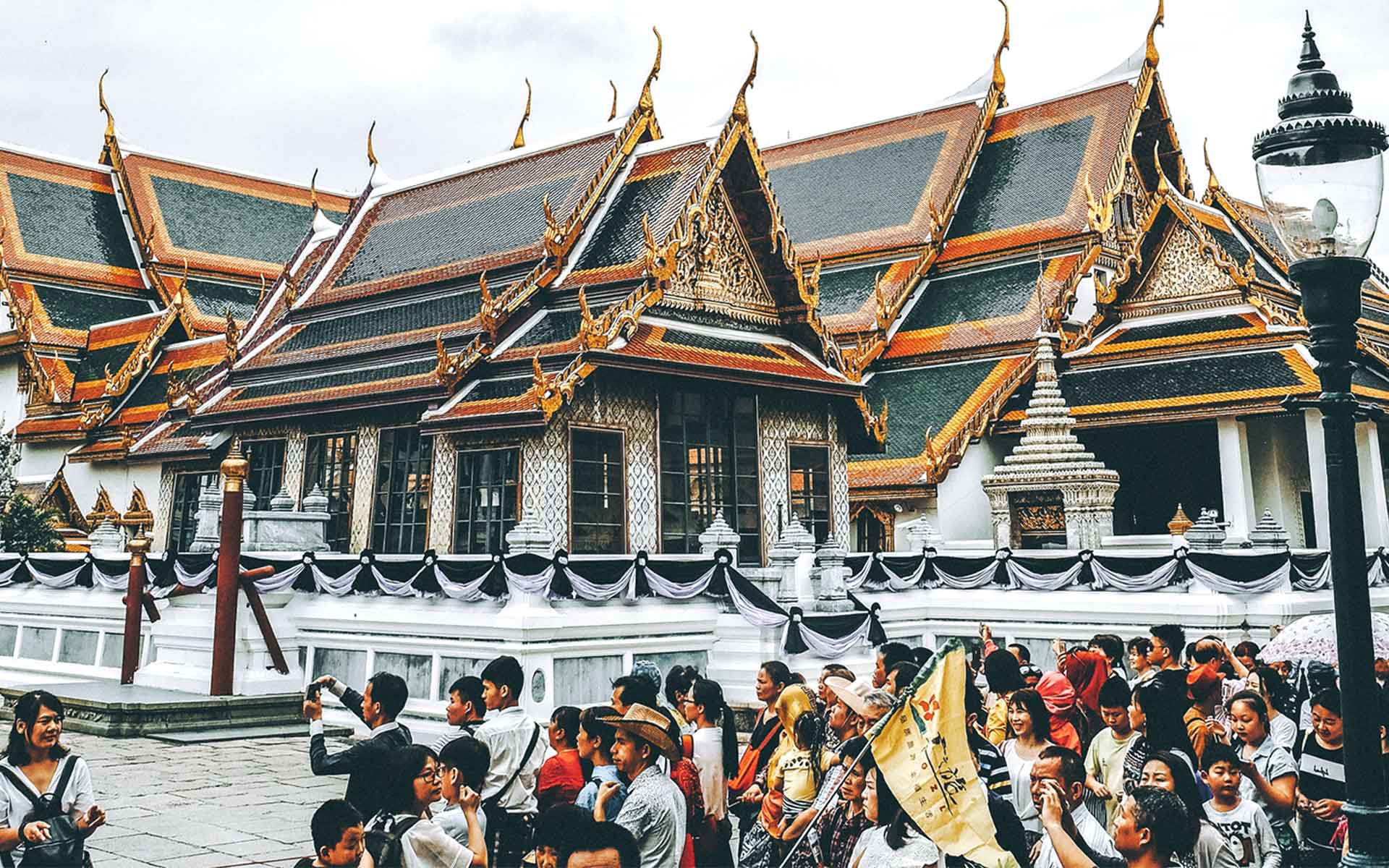 Chinese tourism: the next big market segment in Southeast Asia
An emerging market with virtually unlimited potential is creating a perfect storm of opportunities, revenue, and market share for brands and marketers to take advantage of in Southeast Asia – and it is being driven by the newly-minted Chinese middle class increasingly flush with disposable income flocking to the region for tourism.
And it is not showing any signs of slowing down anytime soon.
Strong economic growth has given birth to a freshly-inducted middle class that is itching to spend its newfound disposable income in luxuries such as traveling – and particularly so to Southeast Asia, given its geographical and cultural proximity to the mainland.
According to a study made by Vpon, mainland Chinese tourism accounted for US$261.1 billion just in the Asia-Pacific region alone, which is a testament to the purchasing power of this emerging market segment – China remains the world's biggest spender in terms of tourism all over the world.
Case in point: China remains the largest source of tourists in the region. Tourists from mainland China accounted for 17.1% of all tourists (18,596,000 as at 2017 alone) visiting countries in the ASEAN economic zone, which is head and shoulders above all other tourists coming from countries outside ASEAN, including tourists coming from European Union, South Korea, and Japan.
It should thus come as no surprise that Chinese tourists comprise a very substantial portion of tourism forecasts and reports for countries not just all over the world, but particularly in Southeast Asia – it has proven itself to be a cash cow not just for governments in the region, but all the more so for brands who want to position themselves right in the thick of this brewing opportunity.
Favorable visa policies driving Chinese tourism in ASEAN
This rapid surge of tourism, coupled with ASEAN visa regimes that offer a great deal of flexibility for mainland Chinese tourists in particular (nine out of 10 ASEAN countries offer visa-free or visa on arrival solutions for Chinese visitors), has become an economic boon for countries such as Thailand, which remains the most popular overseas destination for mainland Chinese in the region, as well as Indonesia, Malaysia, the Philippines, Vietnam, and Cambodia, thanks to the sheer size and volume of mainland Chinese tourists coming in who are willing to spend for de luxe accommodations, recreation, cuisine, and retail.
For most, if not all countries in the region, receiving even just a trickle of the vast Chinese tourist segment equates to significant revenue, which is further amplified by the fact that average incomes in Southeast Asia are much lower across the board. And it is also for this reason why governments in the region have formulated favorable policies to Chinese tourists precisely to get them to come over.
Pandora's box
However, it's not all roses and butterflies behind the seemingly continuous and consistent growth that the tourism industry in the region is experiencing.
This exponential boom in Chinese tourism has also brought its own pandora's box of concerns, particularly in countries which are not yet fully prepared to take on the colossal volume of tourists mainland China has to offer, or those whose economic conditions could change if China suffers an economic downturn, which is something that can always happen given the uncertain political and economic climate the world is currently experiencing.
It is but fair to say that we will only fully grasp the risks of such explosive tourism in such short a time after a few years or so; the demand and subsequent actions governments (including that of the Chinese government itself, which has funded countless projects through its  Belt and Road Initiative) and brands take in order to take advantage of this growth may be too much, too soon for certain countries to swallow, and subsequently drive more affluent Western clientele away – but that's an entirely different story for another day.
Nonetheless, it will be a difficult, high-stakes tightrope act that governments will need to balance with regard to attracting Chinese tourism while considering the risks of its excesses as well as the effects it may have on local businesses and populations, which will be something to watch out for in the coming years.
An opportunity too good to pass up
In the final accounting, the prospect of potentially receiving millions of high-spending tourists remains a proposition that is too good for brands (and to a certain extent, governments) to pass up – at least for the time being. This emerging wave of Chinese tourists are ready to travel the world and spend their disposable income, and brands would do well to find ways to get a piece of the pie moving forward.
The old adage still applies: brands that make their hay while the sun is shining will be the ones who are going to reap the benefits of this emerging and continuously growing trend of Chinese tourism sweeping up the region. It's a trend that looks to continue in the coming years, as more and more Chinese people come into disposable incomes and aspire for tourism experiences in the region and in the world – and brands will do well to act fast and decisively if they are to tap into this fast-growing consumer segment.