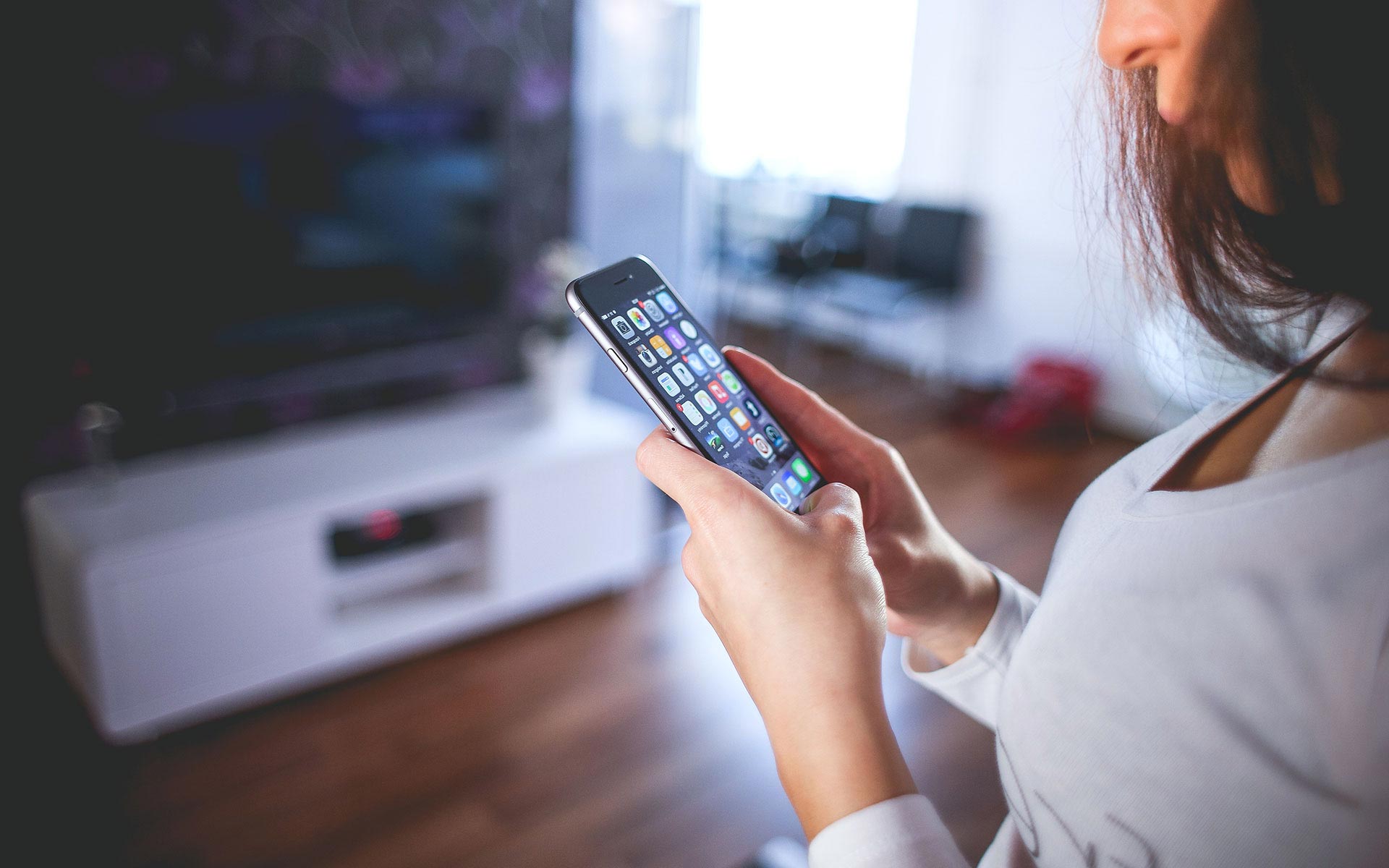 Formulating a Mobile App Strategy for the Mobile-First Southeast Asian Market: A Primer
Mobile technology is being adopted at a breakneck pace by millions of new, young, and trendy consumers flush with cash in a region that is providing local and international brands virtually boundless opportunities for growth, market share, and earning potential. And mobile apps are front and center of this perfect storm – how do brands and marketers harness them towards the goal of developing a digital strategy tailored for the region? We discuss 10 ways how.
In a region that has only fairly recently embraced the unique characteristics of mobile, Southeast Asian users are rapidly building technical knowledge to reach a state of equity with consumers in more mature economies and developed markets – and the continuous adoption of mobile technologies enabling unprecedented access to the internet will have them overtaking their Western counterparts in the years to come…if they haven't overtaken them yet at this point in time.
The market is absolutely crazy for all things mobile – one only needs to look at how technology is enabling millions of Southeast Asian users to access the internet for the very first time in their lives – and the great majority of which have virtually lived out all their online lives in the era of Facebook, Twitter, Instagram, and YouTube – and perhaps more revealingly, one that cannot live without the plethora of new mobile apps that is driving the action towards e-commerce in the region: giants such as Lazada, Shopee, Go-Jek, Grab, and Foodpanda, just to name a few.
Case in point: Southeast Asian countries such as Thailand, Malaysia, Vietnam, Indonesia, and the Philippines are set to double their mobile ad expenditure from US$860 million in 2017 to a projected US$2.2 billion in 2021, which is just a little taste of what the market has in store – and puts its importance into context.
There is a continuous paradigm shift towards mobile, and brands should adapt to this development by developing a strategy tailored to the region's tastes and leverage the region's ongoing love affair with mobile technology towards market share and profit. And, perhaps most importantly, developing one that brings mobile apps at the forefront of its strategy.
Leveraging mobile apps in the midst of a global paradigm shift
And this is where the rub lies: developing a mobile app strategy in a region that is so strongly influenced by mobile technologies (and one that will set the tone for the rest of the world) is of paramount importance for brands and marketers who wish to gain a strong foothold in a nascent market that is hungry for growth – and in a region whose digital scene is thriving and rife with action, as evidenced by the movers and shakers of the mobile and e-commerce app scene in the region such as Grab, Lazada, Shopee, Zalora, and LINE, to name just a few.
However, it's easier said than done – the Southeast Asian market is one of the more complex markets to work in, to put it mildly. Many brands and markets are treading uncharted waters. And those that make the mistake of using "tried-and-tested", one-size-fits-all formulae that have worked in more developed markets in the West expecting them to work like a silver bullet or a magic charm in Southeast Asia are in for a rude awakening – and the risk of missing out on a golden opportunity.
But this is where we come in – we've taken the initiative of sharing how brands can build, tweak, or optimize their mobile app strategies alike in order to make the most out of such a vibrant, exciting, and fresh market – especially when it comes to e-commerce, which is rapidly gaining steam and is projected to take the market by storm in the coming years.
Declare your intentions with a mobile app and a responsive website
Developing a strategy that includes mobile apps and responsive, engaging websites should be part and parcel of a brand's overall strategy for marketing in a region with an insatiable appetite for mobile devices. Apps enable brands to engage their target and existing consumers directly and immediately; and this immediate and intimate link between consumers and brands translates to brand loyalty – which is something that all brands should strive for.
Apps raise brand profiles, visibility, and accessibility with consumers who are always on the move, and most especially, always on their smartphones. The same is true for integrating websites that are attractive, engaging, and tailored especially for mobile devices.
10 steps to optimal relevance: a mobile app strategy for Southeast Asia
It doesn't start and end with a mobile app and a responsive website, however – it's in the promotion of these apps, and how often they are installed, and more importantly, how often they are used – and not stashed away in a folder, never being opened, or worse, deleted – which is the ultimate indicator of how relevant it is.
1. App store promotion
Make sure you index your app in the right app stores depending on your brand's needs as well as those of your target audience which you have identified – regardless of their smartphone OS. There's a multitude of markets – and there is no excuse not to use them. Boost your app's visibility through the Apple App Store, Google Play Store, and other relevant stores such as the Amazon App Store.
2. Apple Search Ads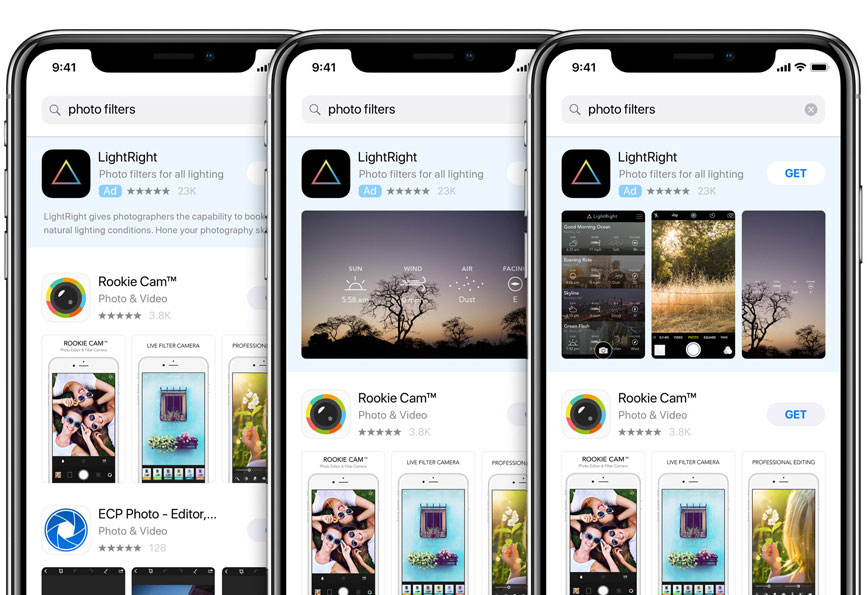 Apple offers an excellent pay-per-install product called Search Ads, which allows you to set up a campaign for your mobile app's ads to appear on top of the search results when a user searches for a particular app that matches yours – and they have basic and advanced options depending on your needs.
3. Google Universal App Campaigns
The market for apps is saturated – especially when it comes to Android, which is the undisputed leading mobile OS in the region. You need all the help you could get from Google when it comes to promoting your app, so why not consider Google's Universal App Campaign? It's specifically developed to streamline your mobile app strategy by allowing you to promote your app across the Google Universe (Search, Play, YouTube, and Display).
4. AdWords App Extension
Setting up a mobile app extension in Google AdWords feature for such is also another part of your overall mobile app marketing strategy – it allows you to link your app from text ads that appear on Google search results, which potential users can click to go to the App Store for download.
5. In-App Advertising
Google also allows you to promote your app within mobile apps through the Display Network – and it allows you to target consumers that may be interested within the context of the app they are currently using.
6. Native App Installs
DoubleClick Native app installs offer yet another way for you to maximize your mobile app revenue stream without compromising the goal of providing great customer experiences on mobile apps. These ads are designed to provide a contextual, "natural" feel to your mobile app ad that doesn't annoy your potential user.
7. Facebook & Instagram App Install Ads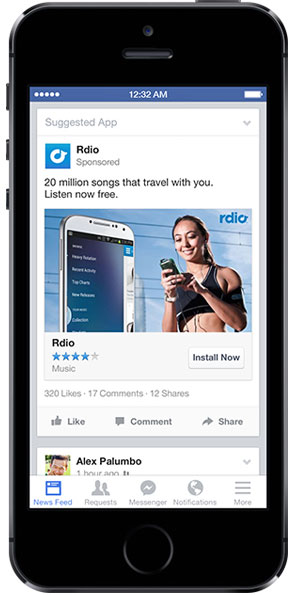 Leverage the primacy and popularity of Facebook and Instagram in the region by having your mobile app ad appear on Facebook's own app environment – a well-placed ad can broadcast your app to millions of mobile users who may find it relevant as they play their favorite Facebook games.
8. Twitter app installs or re-engagements campaigns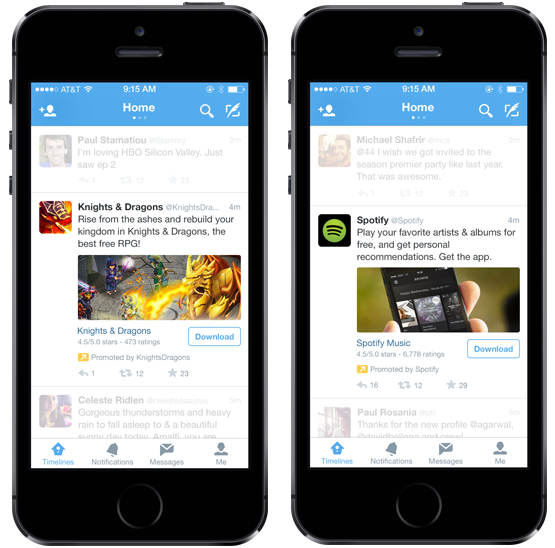 Twitter offers a powerful way for potential users to download and install your app through the use of app cards, which allow them to preview, read reviews, download, and install your app directly from their feeds.
9. Mobile Ad Networks
Mobile ad networks don't end with the GDN – there is a multitude of mobile ad networks that can help you get your mobile app the promotion and targeting it requires. There are other prominent mobile ad networks which can support your campaign regardless of which specific audience you want to target and what ad format you choose to pursue.
10. Deferred Deep Links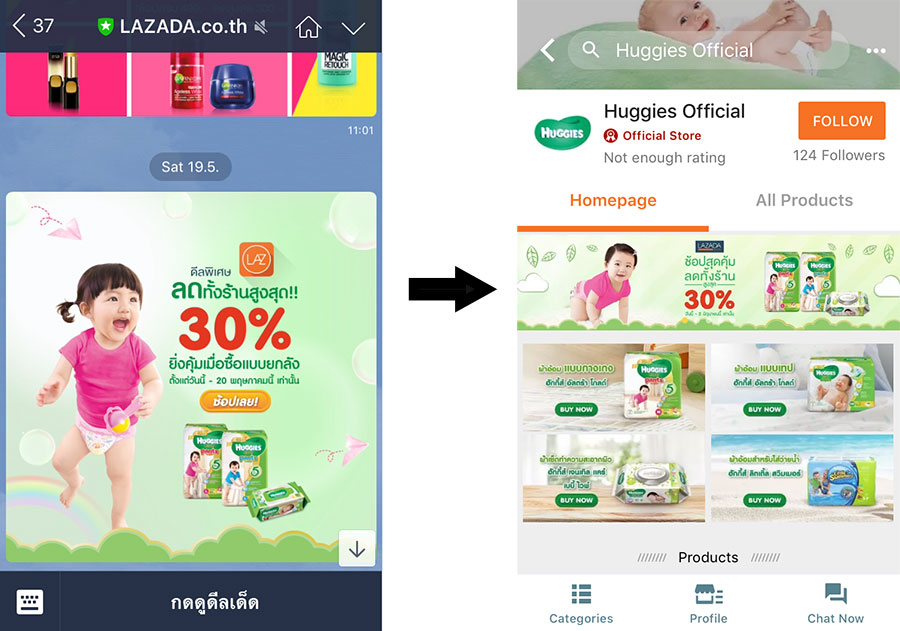 Deferred mobile app deep linking – especially through one of Southeast Asia's flagship apps, the ubiquitous LINE – is an excellent way for you to re-engage your audience with contextually relevant discount offers and push notifications just with one well-placed link. In the case of LINE, users are automatically redirected to a particular section of your mobile app, which opens automatically after clicking on the link on LINE. If the user hasn't yet installed your app, he would be automatically redirected your app's link on the App Store.
The list goes on – regardless of whatever set of tools you choose to use, always keep your focus on staying relevant and being useful.
Focus on providing contextually relevant customer experiences tailored to Asian tastes
It's safe to say that the ultimate goal for brands is to be able to provide relevant customer experiences, which is much easier when your target audience has homogeneity in tastes and culture. However, Southeast Asia is altogether an exception, given the diversity of cultures spread out across the region. But the market never sleeps, and adaptation is the rule – and each of the region's countries has its own unique flavor in providing a great customer experience resulting into app relevance that leads to brand loyalty.
For instance, Siam Commercial Bank in Thailand has recently launched a new mobile app that has every feature a client needs to manage his or her account, transactions, and payments. It's everything a mobile banking app should be and more – and it's light years away from the current mobile apps of today's largest global banks….far beyond the gold standard of Swiss banks and their mobile apps.
But here's what makes it contextually relevant to the country's way of doing things: bank employees have adopted an almost pushy stance in reiterating their clients to install the app. They would personally set up the app on their clients' phones as though it were theirs – which is something you will never, never see in Switzerland, not least because it's an intrusion of an individual's private sphere, and goes beyond the norms of data protection, especially in the face of GDPR. But clients aren't complaining – in fact, they seem happy, since they wouldn't always enjoy the pleasure of having to line up at the branch in the middle of a busy workday.
It doesn't end there. They have also concurrently run a massive TV, OOH, and web campaign just weeks ago, which is a perfect example of a heavy strategy from the bank in order to achieve the highest penetration possible – towards the goal of becoming the most popular, and more importantly, most relevant banking and in-store payment solution in the country.
In summary
The possibilities that the nascent, mobile-first Southeast Asian market present are emerging and are virtually endless – and this is precisely why a properly planned and implemented mobile app strategy for brands and marketers in the region should be an inseparable part of their plan if they are to tap into region's potential.
But above all, developing a promotional strategy that is tailored to the market's tastes and the local culture that focuses on the goal of enhancing the customer experience by being contextually relevant, and ultimately useful to him or her. Make it a top priority.