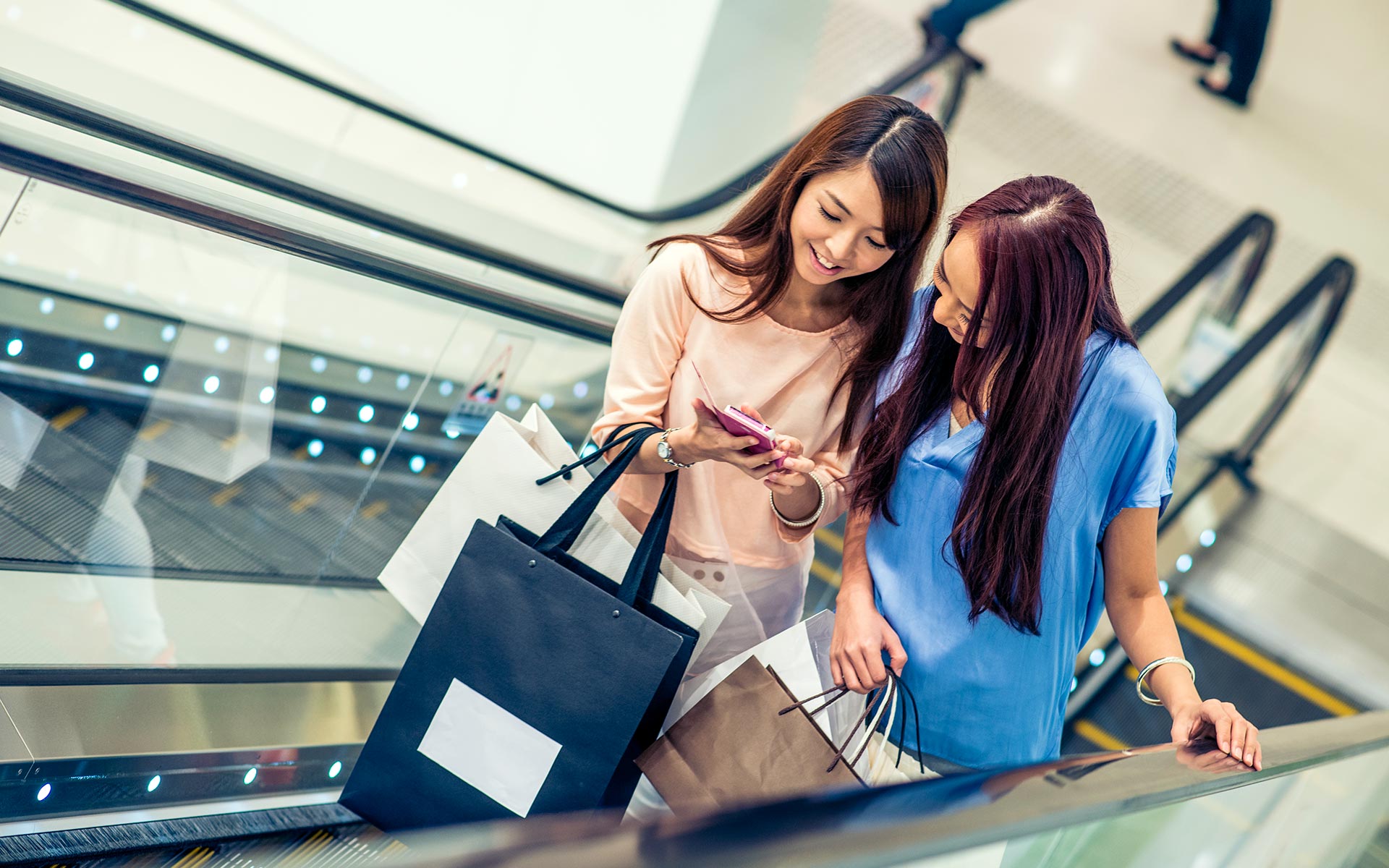 Thailand: A Changing, Emergent Digital Landscape on the Verge of a Full-Scale Paradigm Shift to Digital
Thailand isn't all just about cultural sites and ancient temples steeped in history that dates several millennia back. It's not just about the pristine, unspoiled beaches that are as close to paradise on earth as it gets. And neither is it just about being one of Southeast Asia's most vibrant hubs for nightlife and tourism as well as one of the world's truly great culinary scenes.
What's becoming increasingly evident is that it is also home to a thriving, bustling, and robust digital space powered by its young, internet-savvy, and heavily mobile-influenced population – which is subsequently driving the country's rapid development as a key flashpoint for advertisers and brands alike to boost their profiles and profit margins.
The country is seeing a massive shift from its old-school, traditional media such as print, radio and television towards the much more democratic, diffuse, and immensely popular digital media…and fast. There is an emerging demographic of cosmopolitan twenty and thirty-somethings who consume copious amounts of digital media that have done so through their mobile devices such as smartphones and tablets, taking advantage of the country's rapidly increasing internet availability, economic stability, and constantly improving network infrastructure.
A well-positioned fulcrum of future innovation in the region and beyond
Much ado about how the largest markets in Asia such as China and India as the principal drivers of mobile adoption and growth in the region have been hyped up as the future models of the digital battleground will look like. But this assumption is merely based on the sheer size of both countries' populations, which skews the context of how much more remarkable Southeast Asia is when it comes to rapid internet access and adoption sweeping across the region – and how Thailand is one of its most important and influential exponents from whence to begin.
Think about this for one second. The average Thai consumer spends more hours per day accessing the internet via mobile than any other country in the world (9 hours and 38 minutes!) – in a country that has a relatively pedestrian internet penetration rate of 82%. That is remarkable by any stretch of the word; and it is a testament to the country's rapid upheaval in favor of the internet.
What's even more remarkable is the fact that 90% of Thailand's internet users do so through the use of smartphones, which also serves as a testament of the country's primary exponent of the nature of Southeast Asia's "mobile-firstness" as a region – and from whence the fulcrum of innovation will be solidly positioned in the present and near future. There will be plenty of action that will be seen in Southeast Asia, and Thailand will be its finest exponent.
This shift cannot be denied, and all the more so cannot be ignored. Digital ad spend has seen a consistent and continuous growth in recent years, and has grown from 17% to 29% from 2016 to up until the end of 2017. In 2018 alone, digital ad expenditures in Thailand is pegged to be at THB14.3 billion – and the stage is set for even bigger gains in the coming years as more and more Thais take to mobile technology.
And this is precisely why brands and marketers should use Thailand as a point of reference when discussing the importance of Southeast Asia as a region – it is, after all, one of the region's premier exemplars thanks to its mature infrastructure, young and increasing population, high internet penetration, increasing purchasing power driven by consistently strong economic growth, and finally thanks to its status as the region's most mature, well-developed, and stable economies.
In such an environment ripe and hungry for more action in the digital space, marketers and brands who wish to fill in the gaps of Thailand's rapidly-growing digital space will need to deploy an integrated digital marketing strategy that understands the complexities of Thailand's culture, consumer habits, and diversity. This primer will help brands and marketers navigating what can be a tricky, idiosyncratic market that is dramatically different from Western markets and cultural tastes and sensibilities.
A fast-growing digital scene as diverse as its culture and traditions…
However, Thailand wasn't always the fair-haired child of the Southeast Asian lot – Thailand was (and still is), like most of its contemporaries in the region, exemplary of Southeast Asia's initially slow adoption of the internet. It can be said that the internet only really took off in the country after 2007, in the wake of yet another paradigm shift towards Web 2.0, and seeing the prevalence of a recently-launched, little social network known as Facebook, at a time when internet penetration in the country hovered around the 20 percent mark – which accounted for the majority of its internet users' first experiences online. This is important to note as a prophetic example of how much the market has changed in a span of 10 years after – where the majority of its content generation, e-commerce, and social messaging disseminates itself through closed systems such as Facebook, LINE, Twitter, and Instagram.
Granted, much of Thailand's remarkable statistics for internet and smartphone are dependent on certain factors such as geography and socioeconomic standards. Case in point, although 90% of internet users access the web through their smartphones, much of it is concentrated in the cosmopolitan confines of its financial and economic center Bangkok in the south – smartphone distribution in the more remote areas of its northern cities is considerably lesser, save for the northern hub of Chiang Mai.
Just as there are geographical, socioeconomic, and cultural differences, there are also differences in the way Thai consumers use their smartphones. This is evidenced by the enduring popularity of Japanese, Korean, and Western pop culture in Thailand's urban centers, while its more traditionally-influenced northern regions have their own thing going for them. Regardless of this gap in technology, the smartphone endures as an essential item for Thais in all parts of the country.
Regardless, this is just another example of how and why Thailand will be the test case for other countries in the region that will soon become major players in terms of mobile and digital innovation (and disruption) which will create a domino effect in Southeast Asia in the coming years – and this is because it exemplifies the amazing potential and clear challenges that digital in Southeast Asia faces.
That said, let's take a look at some of Thailand's tastes and preferences when it comes to their internet usage habits.
Most popular websites
It's perhaps not surprising to know that some of the most popular websites in Thailand include the usual portals for search, entertainment, and social media: Google, YouTube, and Facebook make the top 3 based on Alexa rankings (and excluding repeated entries), with Pantip, a massively popular Thai language online forum which serves as the country's main marketplace of ideas and viewpoints (as well as a gauge of public sentiment), and Movie2Free, an online Thai language streaming video service that shows the latest in Hollywood, Korean, and Japanese films that is a mainstay on many a mobile device in Thailand, rounding out the rest of the top 5.
Most popular social networks and messaging apps
Thailand is home to rapidly growing, social media hungry populace – the country is experiencing a 24% year-on-year increase in new internet users from 2017, whose social media penetration ranks among the world's highest at 74%. All the more revealing is the fact that 67% of these social media users do so through their smartphones – remarkable when you consider that worldwide social media penetration is pegged at an average of 42%.
The nation's biggest social media players are the usual: they run the gamut from social media apps such as Facebook, Twitter, Instagram, Spotify, and YouTube, to popular OTT instant messaging platforms such as LINE, Facebook Messenger, and WhatsApp – which are platforms that exemplify the country's unique approach to content generation: that of being done through these closed social media circuits, and which perfectly mirrors the Southeast Asian way of doing things.
The Thai affinity for social media is also driving an unprecedented rise of another phenomenon that is yet another great opportunity for brands and marketers to act on – and that is the country's nascent, yet bustling e-commerce scene that is uniquely its own.
Most popular e-commerce platforms
One of the most unique characteristics of Thailand as an emerging hotbed for e-commerce is the fact that there exists an entirely "informal" consumer to consumer marketplace driven by the proliferation of mobile devices and the uniquely Thai phenomenon of content placed on closed systems – and they are all over social media, particularly on LINE and Facebook. And that's beside the use of popular apps that are dedicated to solely e-commerce such as Shopee, Kaidee, Zalora, and Lazada, just to name a few.
Mobile payments are also powered by AirPay in Thailand, including the plethora of online banking and financial management apps that are popular in the region.
Regardless, traditional online e-commerce platforms are still very much popular in the region – Lazada, Weloveshopping, Tarad, Zalora, and Ensogo all come to mind.
All of these choices are hallmarks of the country and the region's status as a premier mobile-first region, and are a sign of a robust, potentially lucrative environment for e-commerce in the country. Things are definitely looking up, in spite of the traditional challenges to e-commerce in the country, such as the lack of a strong logistics infrastructure, fragmentation of technology across geographical and socioeconomic spheres, and the generally low credit card penetration in the country. What's even more remarkable is that Thailand maintains a strong e-commerce presence – on its own terms as opposed to the generalized Western notion of what e-commerce should be like.
In summary
Thailand is on the verge of a significant paradigm shift towards digital – and this poses possibly lucrative investment opportunities for advertisers and brands who aim to take advantage of being pioneers and among the first settlers of the country's emerging digital economy.
This digital economy is opening up hitherto unheard streams of income and potential growth for businesses in a wide variety of sectors. By understanding the specificities of Thailand's unique and diverse culture, marketers and brands will be at a pole position even before the race begins – and harnessing the emerging power of the mushrooming, mobile-powered and internet-fueled consumer environment along with the government's commitment to providing a robust environment for both parties to work in (as well as government offices harnessing these digital technologies as well – ex. LINE/Facebook messaging for workgroups, etc) will be key for brands and advertisers alike to unlocking the country's rich potential for investment and profit margin.
In spite of the cultural complexity that requires brands and marketers to apply an adaptive, integrated, and tailored approach to the country's unique marketing environment, Thailand is going to be one of the leading destinations for digital in the coming years – brands and advertisers who sow seeds in its rich, fertile digital grounds are going to be the ones best poised to reap a bountiful harvest in terms of market share and profit margins.
Thailand, and as a consequence, Southeast Asia, presents a tabula rasa, as it were – which promotes an environment of pioneering spirit and vibratory experimentation that will be the harbinger of a full-scale paradigm shift towards a new, mobile-first era for the world to see and experience. The real action is not in the more "developed" Western markets of the United States and Europe, and neither is it contingent on the massive populations of China and India. It's not even reliant on the much more technologically-advanced leaders in the continent such as Korea or Japan. These countries and regions are old hats when it comes to innovation and disruption due to the enduring remnants of the Web 1.0 and Web 1.5 era on desktops.
Thailand is in a prime position to be the central hub of digital and e-commerce in the coming years, as well as a hub of experimentation, innovation, and disruption that will create entirely different business models based on its mobile-first nature – and the opportunities are endless.