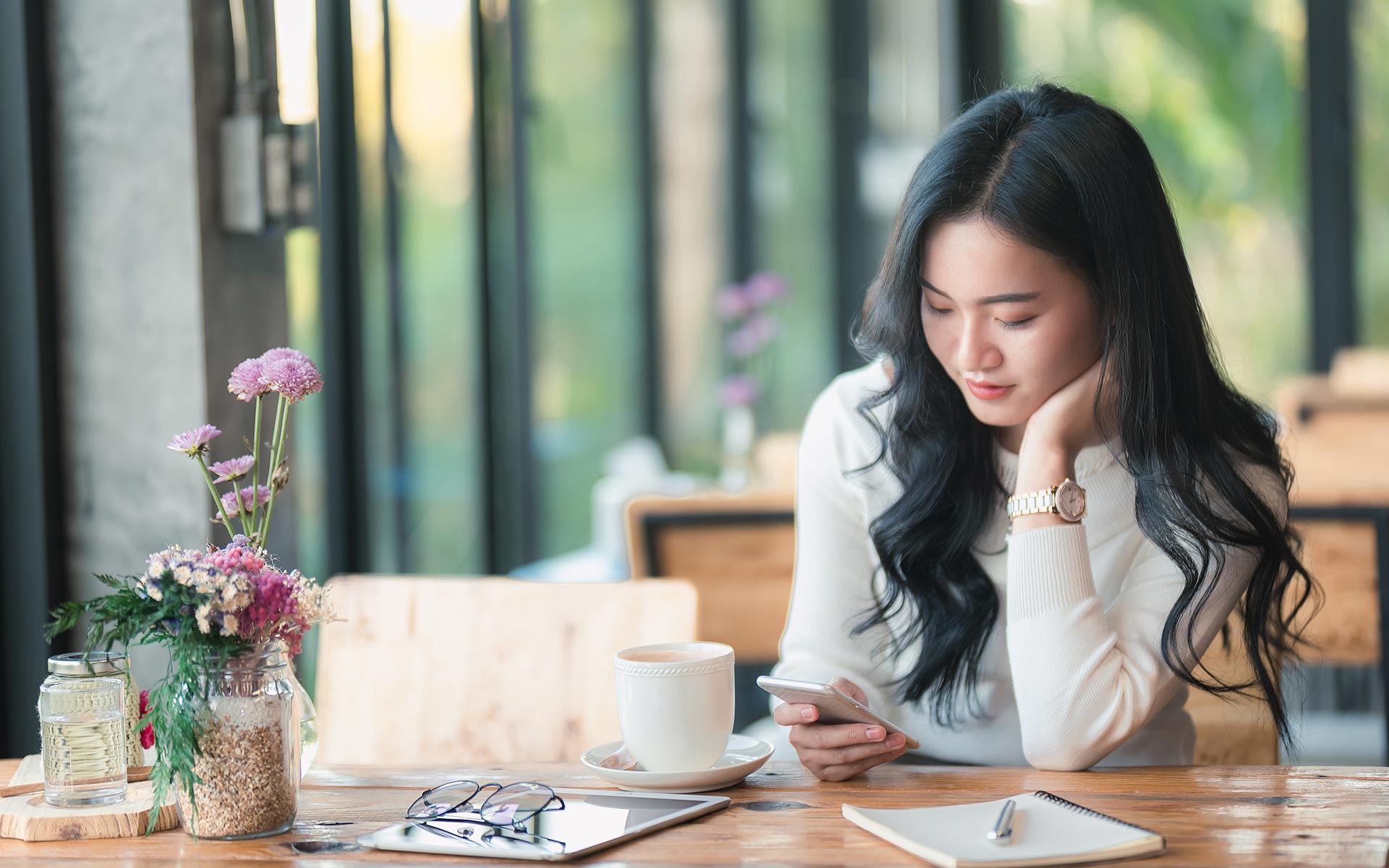 Leveraging the Power of Digital for Luxury Brand Expansion in Southeast Asia
Southeast Asia is home to a young, hip, and trendsetting population that has a growing affinity for luxury goods and items – and one that is increasingly gaining the purchasing power necessary to afford such luxuries.
Some of the region's most densely-populated countries such as Indonesia, Vietnam, Thailand, Malaysia and the Philippines are currently experiencing consistently strong economic growth that has seen the rise of a newly-minted middle class – as well as an emerging upper crust of society that counts newcomers and traditionally well-entrenched families as part of it.
There is a large demographic of well-heeled consumers living in the confines of the region's most affluent pockets of society as well as a continuously growing middle class who have since developed a taste for la vita bella – and the luxuries that come with it.
Robust economic growth is giving the region a taste of prosperity that is driving conspicuous consumption of luxury goods and items across socioeconomic strata at a frightening pace – but have luxury brands really taken notice thus far?
A contained and cautious approach in the region, so far
Luxury brands definitely haven't taken the development of a new, emerging clientele in Southeast Asia sitting down – far from it. Business is definitely picking up in the region, and plenty of luxury boutiques and de luxe retailers have popped up across the high-end malls in the high streets and affluent communities of Bangkok, Manila, Hanoi, Kuala Lumpur, and Jakarta – they're not hard to find.
However, luxury brands have had a predilection for a certain geographic location when it comes to their expansion – most of their brand expansion efforts are focused on China, particularly in Hong Kong and Macau, and minimize their exposure to Southeast Asia. Apart from their satellites in the affluent pockets of countries such as Indonesia, Vietnam, Thailand, and the Philippines, luxury brands position themselves in the market using Singapore is its main conduit for the region.
That being said, brands have largely stuck to their guns and appear to prefer a conservative, contained approach to expanding their reach and gaining a foothold in Southeast Asia – and understandably so, considering the challenges they face in the market.
Region-specific challenges for luxury brands
Granted, the Southeast Asian market is an entirely different beast that follows the beat of its own drum. The region's enduring affinity for all things mobile is what makes it so enticing for brands to expand their market share in the region. It's a veritable last frontier wherein millions of new internet users go online every month, Despite all the perceived handicaps internet users face in the region – that of fragmented ad tech, widely diverse cultural and social mores and folkways, differing social and economic circumstances, as well as infrastructural and logistical disparity – there is a huge opportunity for brands to tap into the region's population that is ripe and hungry for luxury.
However, the reasons mentioned above only form part of the challenges that luxury brands will face in the region, as there is an inherent problem they face across all markets.
The biggest challenge
The biggest challenge luxury brands face – not just in the region, but in their marketing, for that matter – is that they are Johnny-Come-Latelies in the digital marketing sphere. Many luxury brands simply haven't gotten in tune with the times and have only begun to focus their marketing efforts on digital technologies – at a much later stage than other industries have. That said, many of them are just beginning to transition towards a digital-facing strategy – and as with any transition as significant as that, growing pains are to be expected.
This shouldn't be the case at all – after all, luxury brands are striving to position themselves as being a cut above all the rest, falling over themselves trying to differentiate themselves from their competition. Why should their advertising lag behind the times?
Given the propensity of Southeast Asian consumers for everything mobile (as well as the market's rapidly-changing landscape), luxury brands must adapt if they are to take any significant market share in the region.
A mobile opportunity gap…in a mobile-first region
Another huge challenge that luxury brands will find even more pronounced in the region is the mobile opportunity gap – that is, the existing gap between the time mobile users spend on their devices as opposed to the considerably lesser ad spend for such platforms. This disconnect exists in spite of the tremendous opportunities offered by online and mobile channels for luxury brands in terms of a boundlessly creative platform and potential for a commercial windfall.
After all, how do luxury brands reconcile the restrictive scarcity and exclusivity as well as the lush, bespoke, and personalized customer experience they offer with the democratic principles, highly interactive nature, and unrivaled reach that only online and mobile channels can provide, especially a region so crazy for the mobile experience?
Consumer behavior
Consider the consumer behavior in the region: the fact is that Southeast Asians prefer to do their luxury shopping in the countless malls that are scattered all along the region's major metropolitan areas – malls in the region are thriving for a reason (contrast that with their American counterparts).
This plays into the hands of cultural differences as well: luxury brands that succeed in the region provide the full, unadulterated de luxe experience that Southeast Asians have grown fond of – there is no substitute for walking into a luxury boutique in the high-rent district of the metropolis, interacting face-to-face with young, attractive, and highly knowledgeable sales representatives, to seeing, feeling, touching, and trying on items and seeing the difference of luxury from a first-hand perspective. This is what builds brand loyalty, and that is how luxury brands will develop their target audience in the region.
It is also for this reason why luxury brands have not found significant success in marketing their products through the online channels, considering the region's cultural, logistical, and geographical complexities. Add the proliferation of high-class counterfeit luxury goods that can easily be had for a song in the shopping districts, and we can understand why luxury goods haven't really taken off as well as they have elsewhere – consumers who have just begun their foray into luxury goods wouldn't know any better how to tell a well-made knockoff from the original luxury article, unless they had been long-time patrons of a particular brand. And therein lies the rub.
Leveraging the power of digital to penetrate a mobile-first Southeast Asia
In spite of these unique, market-specific challenges, entering the Southeast Asian market remains a great opportunity for luxury brands. They will be eons ahead of the curve and get a head start against their very few competitors in the region. However, luxury brands can't just dive into the deep end without formulating a strategy that will educate their emerging new potential clientele. This also entails developing a strategy that will build brand loyalty by understanding the Southeast Asian mindset, purchasing habits, preferences, and culture, especially given the fact that the region is a mobile-first market that has barely scratched the surface of digital marketing – and invest in this aspect of their strategy in order to build market share in the region towards what could be an insurmountable lead against their nearest competitors.
Execution and follow-through
In spite of the seeming disconnect between the exclusivity that makes luxury brands luxuries and the internet's nature making everything accessible to everyone, one thing is clear: if more and more people are buying things online, then luxury brands will have to adapt to the times and go towards that direction.
The key lies in execution: a well-developed strategy that harnesses the personalization and expertly curated experiences today's consumers desire so much without watering down the central message of scarcity that luxury brands pride themselves in is what will make the difference – especially considering the region's specificities.
Simply put, what luxury brands will want to convey is a great brand experience without resorting to excessive gimmickry.
Luxury brands are heading this direction – their online marketing is devoted to augmenting the de luxe in-store experience that is associated with their brands, which helps them tell their stories without sacrificing their collective integrity, exclusivity, and reputation. Following through on this with proper execution will attract the clientele that luxury brands are seeking to do so in the region.
Content marketing, communities, and key influencers
A well-developed content marketing strategy that is specifically formulated for a mobile-first audience whose population ranks among the highest in time spent on the internet and social media use, as well as one that ranks among the highest, if not the highest, in time spent on mobile internet use.
Luxury brands will find value in promoting their stories, their reputation, and more importantly their exclusivity through marketing towards the myriad of communities that Southeast Asian users frequent. The targeted use of key influencers on social media combined with a subtle and accurate media amplification will also be key in conveying the message that luxury brands want to push towards a mass market and go a long way in educating a target audience that wants to be hip and aspires towards the finer things in life that luxury brands have to offer.
Precise, geo-targeted Digital Out-Of-Home (DOOH) advertising
The importance of using Digital Out-Of-Home (DOOH) advertising channels as central to luxury brand positioning and strategy cannot be understated – after all, it is probably the most important and impactful channel for luxury brands in Southeast Asia.
Markets in the region such as Singapore and Malaysia has seen a thriving DOOH advertising revenue penetration as well as experiencing growth in OOH advertising revenue which is projected to surpass 35% by 2019, according to a study made by PwC.
The same study also shows that DOOH revenues are rapidly increasing in markets such as Indonesia, Vietnam, Thailand, and the Philippines, in spite of the technology's relative nascence in the region for reasons we have mentioned such as fragmentation, infrastructure, and cost; this increasing revenue is attributed to the consistently strong growth in OOH audiences combined with these countries' emerging purchasing power.
One of the most important aspects driving this growth is the fact that the most well-developed city centers of Southeast Asia are home to some of the biggest, most numerous, and most impactful screens in the world – and their infrastructure, transportation systems, as well as their shopping malls are on the brink of becoming fully digital. Southeast Asia holds a profoundly distinct advantage in this domain as advertising has become an inseparable part of the urban landscapes in the region, posing a delightful opportunity for precise geographic to target new customers with premium and powerful placements – a luxury for luxury brands, as it were.
Luxury brands should also incorporate DOOH as part and parcel of their strategy in the region by positioning their advertising in and around the malls that dot the region's most well-developed and strongest-performing economic centers such as Bangkok, Jakarta, Hanoi, and Manila in order to reach, and above all to form a connection with the well-heeled, trendsetting, and cosmopolitan audiences of the region – this goes hand in hand with the objective of nurturing audiences and promoting their brands towards creating a great brand experience for a new potential clientele to buy in.
Programmatic direct buying
The most important thing for luxury brands (and marketers alike) is to always provide top, premium-quality placements and deliver a rich, immersive brand experience. This is where programmatic direct buying comes in. By focusing on a strategy that favors programmatic direct buying through guaranteed deals, brands will be able to book the most impactful placements that perfectly correspond to luxury branding.
This guarantees a completely brand-safe environment. It's also less data consuming than real-time bidding (RTB), and perhaps most importantly, being more compliant towards the upcoming promulgation of the European Global Data Privacy Regulation GDPR – which, in the face of recent developments in data privacy (the recent Facebook/Cambridge Analytica scandal comes to mind), all brands, luxury or otherwise, should strive to comply to, or better yet, exceed (as the world's biggest advertisers have pledged to take an extra step further than the GDPR does). The same adherence to compliance should apply not just in Europe, but in markets outside of it, including Southeast Asia.
Furthermore, there is already a glut of local websites in the region for each vertical that luxury brands can partner with. In spite of the existing gap (UX, premium quality content, valuable thematic, etcetera) between these local websites compared to premium European and American publisher networks with an affinity for luxury such as Conde Nast, there are great opportunities available for brands to maximize their exposure and turn towards premium platforms enhanced with precise, geographic targeting.
In summary
Finding the right balance between maximizing visibility, tailored and targeted messaging, as well as effectively conveying the unique stories that lie behind the veneer of scarcity and exclusivity that every luxury brand wants to project. Luxury brands should also take the step of using search advertising primarily to protect their brand names and to ensure that they stay on top ahead of counterfeit e-commerce websites in the search engine result pages. These are concrete steps for luxury brands to take as an integral part of a specially-formulated integrated marketing strategy for the region, painstakingly designed to reach the ultimate goal of driving customers in-store.
As always, the devil is in the details. Luxury brands undoubtedly face numerous monumental challenges in Southeast Asia – but these challenges can be overcome by preparing and executing a well-defined marketing strategy combining the best elements of DOOH, premium quality content and influencer marketing tailored to the region's unique circumstances. Amplifying this strategy through programmatic guaranteed deals with an emphasis on mobile will put luxury brands that intend to penetrate a mobile-first region with a young and hip population that craves for the finer things in life and increasingly gaining purchasing power to do so will be just as vital in order to gain a foothold in the region, gain brand recognition, develop and nurture their target audiences, and be head and shoulders above their competition in the region – and most importantly, to be able drive consumers in-store to make sales and positively impact their profits.